Businesses and organizations I am affiliated with.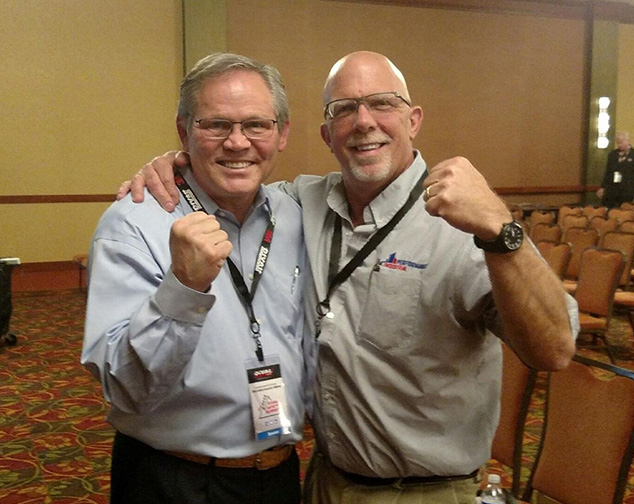 Performance Industrial

In 1986 I quit driving truck and started Americlean as a one man show cleaning houses and truck fleets. Over the years the company grew and started offering other services and today pressure washes no houses or truck fleets and has taken a turn to more industrial type work. Hence the reason of the name change to Performance Industrial which is more reflective of the work the company excels at. Since its inception the company has weathered 4 recessions, 2 wars, Terrorist attacks, 4 terms of democratic presidents, a toilet paper shortage and most recently the pandemic.
Over the years the company has purchased 11 other cleaning and coatings companies and its employees have received awards for small business of the year, healthiest work place award and an ethics in business award. The company was also the only service contractor in the entire state to be recognized as an OSHA SHARP company. My son Bill and his wife Karen bought the company in 2020 and have made the company even stronger and In another 20 years or so I expect they will share the news of my grandkids being the third generation of owners!
Magnet Transport Group

In less than a year of "retiring" from my 34 year stint at Performance Industrial the open road is calling me.. I got the urge to get back into trucking. What I thought was simply a desire to do something with my spare time and to own my own truck and be able to see the country was really a step towards doing something I was missing. Owning and growing a company. There is a school of thought that is to "Begin with the end in mind". I turned 63 in 2020 and don't want to be doing this forever so I decided to partner with my step son Drew Trombley and help him start his own trucking company and grow it together. It's called Magnet Transport Group and you will be able to witness our growth and see how we will be showing up in the community and transportation world at magnettransportgroup.com you can also follow us on Linkedin, Facebook YouTube and Twitter.
SCORE Business Mentor
Two years ago, I was preparing to sell my business Performance Industrial – a successful 34 year old industrial painting and cleaning company. At that time I made a decision to become a volunteer mentor for SCORE. Since making that decision, I have been part of a team counseling and advising over 37 different types of businesses, from a Yoga studio startup to assisting a 10 million dollar family business build a plan for business succession and everything in between.
This work has been extremely rewarding.
The purpose of this message is to inspire other entrepreneurs to think about doing the same thing.
My volunteer time investment has only been Tuesday afternoons and my involvement really lets my unique abilities help make a difference in someone's life.
(Actually, working as a SCORE mentor, I realized how much I love being an entrepreneur and am missing having the powerful conversations I had owning my own business. I get so charged up I think I may start another company! Stay tuned…)
There are local SCORE chapters wherever you are. I encourage you to think about your unique life and business experiences, and how you could really shine while helping others. Reach out today and discover how giving back means getting more out of your experience as a SCORE mentor.